"I can talk the talk, but can I walk the walk?"
It's that time of the year again when I put my body to the test. Help me help others!
I have once again signed up for the Avon Walk For Breast Cancer. I will be walking 39 miles over two days to help raise money to find a cure for Breast Cancer. It's a big commitment, one that will require me to spend the next several months training and fundraising, butbreast cancer is a big disease. If you think about it, we all know someone who is affected by it. Maybe it's your mom, your sister, your Grandma, or maybe a co-worker? This disease does not discriminate! As part of my commitment, I have a goal of raising at least $1,800! I can't do it without your help!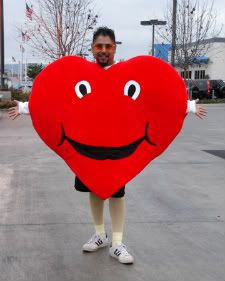 Please help me help others!
To make a donation and help this worthy cause, please visit the following website
Thank you so much for your generosity and your support!

Sincerely,
AL Breiten
"Indiana AL"